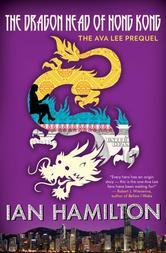 Book 0.5, the Ava Lee prequel

The same as every other book in the Ava Lee Series this novella also has a life of its own. The storyline answers the question every fans of this series may have been asking: How Ava and Uncle first connected and answers our curiosity concerning Ava's early life.

Although this is the shortest of all the books so far, the length does not diminish the strength of the story. The plot is what drives the story and its simplicity shines through its characters.
In this story, Ava right out of school has opened her own private firm when one client who has been swindled needs her help. That brings her to Hong Kong, is plunges into a dangerous game and meets Uncle, the man that will for ever be her saviour.

This is a fast read, with simple language and one totally captivating. This series is fun and I highly recommend it for those who enjoy mysteries out of the ordinary featuring a 115 lbs Chinese-Canadian kick-ass forensic accountant with ties to an elderly Hong Kong man who may be close to the Triads.